The possibly healthiest energy kick ever.
Curious? Try it yourself!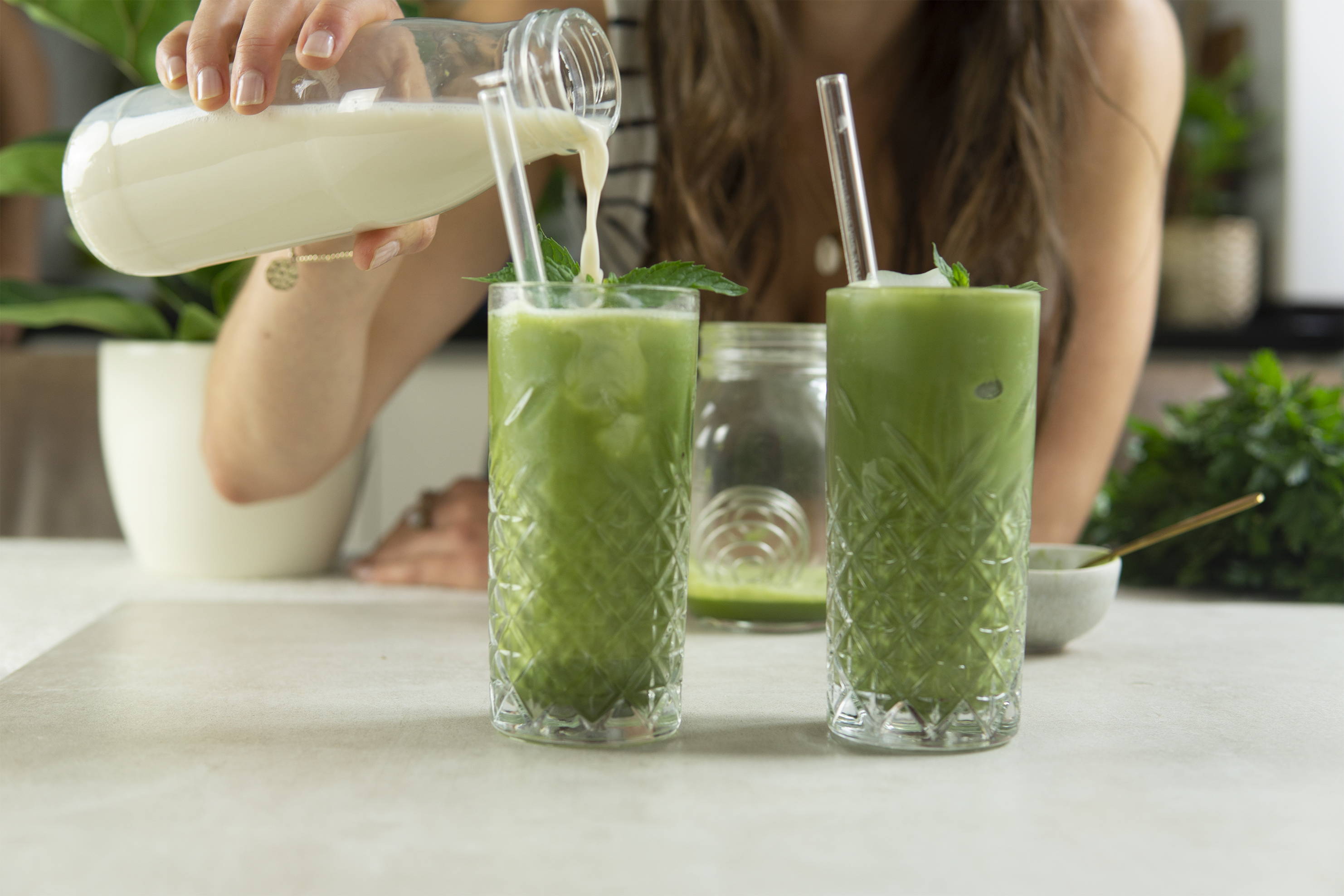 Ingredients:
1 cup of vly milk
matcha powder + prep utensils
water
ice cubes
-
1) Prepare matcha by mixing powder & water very
well, until they result in a smooth, green liquid.
2) Place ice cubes into a glass & pour some matcha into your glass. (1/8 of a glass for starters.)
4) Add vly Original and fill up to the brim.
5) Enjoy straight away!